sundays coffee club
Regular price
Sale price
$22.00 CAD
Unit price
per
Sale
Sold out
it's all in the name with easy rider, our everyday crowd-pleaser and all-day drinker for casual coffee lovers.
a balanced brew in both body and acidity, easy rider is a smooth, well-rounded coffee with a silky, pleasant mouthfeel that's not too heavy on the palate. with subtle notes of hazelnuts in the cup, it's an easy drinker that's enjoyable any time of day.
- 
profile: easy drinking crowd pleaser
roast: medium
-
225g
small-batch roasted in Toronto
View full details

tasting notes
'easy rider' is a mild, easy drinking crowd pleaser with subtle notes of hazelnuts in the cup.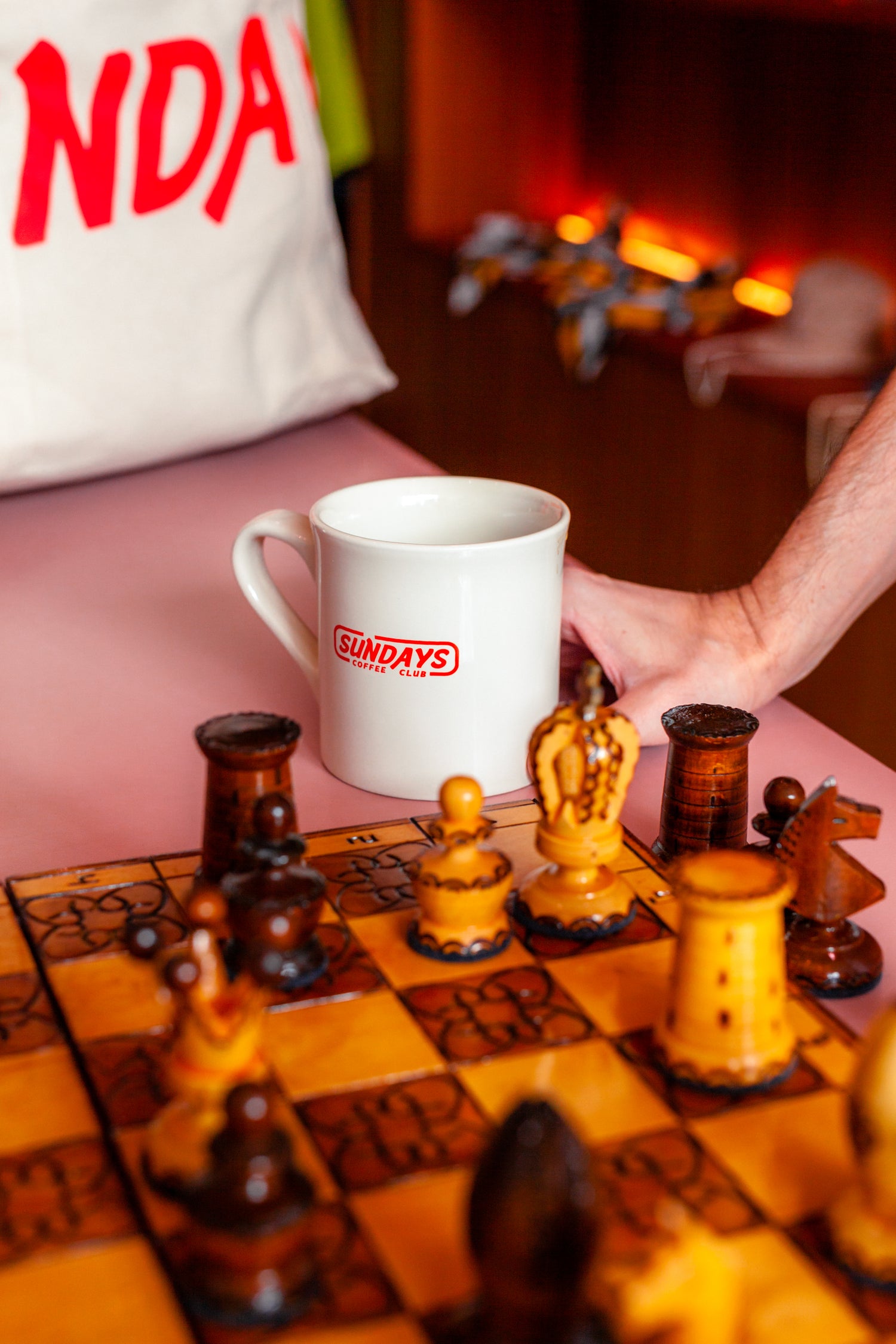 easy rider is perfect for...
those who want a well-balanced coffee that's enjoyable any time of day.
in the cup

classic taste with hints of toasted hazelnuts
our 'easy rider' coffee is sourced from the rodríguez de mendoza province of the amazonas region in Peru.
Peruvian coffees are typically versatile & well-balanced, with a sweet & mellow flavour profile, making for easy, all-day drinkers.
certification

Organic, UTZ,

Rainforest Alliance
Collapsible content
espresso brew guide

ratio: 1g : 2.1g

coffee: 18g
water: 38g
time: 29 seconds
filter & drip brew guide

ratio: 1g : 16g

coffee: 25g
water: 410g
time: 3 - 3.5 minutes (in v60 or kalita wave dripper)

-

1. Pour hot water into dripper lined with paper filter

2. Put grounds into the dripper and gently shake until evenly distributed

3. During the first pour, make a circle to wet all the grounds and make sure all the coffee is saturated

4. Wait for 30 seconds and pour in circles again, starting in the middle and pouring out
french press brew guide

coffee: 16g
water: 250ml
time: 6 - 8 minutes

-

1. pre-heat the French press

2. add fine grounds to the French press and pour in the hot water as soon as possible

3. wait about 4 minutes

4. after 4 minutes, stir the brew & push down on the plunger

5. let the coffee sit for another 2 minutes. pour & enjoy.