sundays coffee club
Regular price
Sale price
$22.00 CAD
Unit price
per
Sale
Sold out
inspired by our love for 90s and 2000s r&b music, slow jams is smooth and sweet like your favourite throwbacks. 
a full-bodied coffee from Brazil, slow jams has a bold, nutty flavour with hints of chocolate & caramel. it's a full-bodied coffee with a creamy, velvety mouthfeel and long, smooth finish. 
the medium roast allows the rich sweetness of the beans to shine through and balances out any bitterness, resulting in a well-rounded, robust coffee, without being too bitter.
- 
profile: smooth, sweet & full-bodied
roast: medium
-
225g
roasted in Toronto
View full details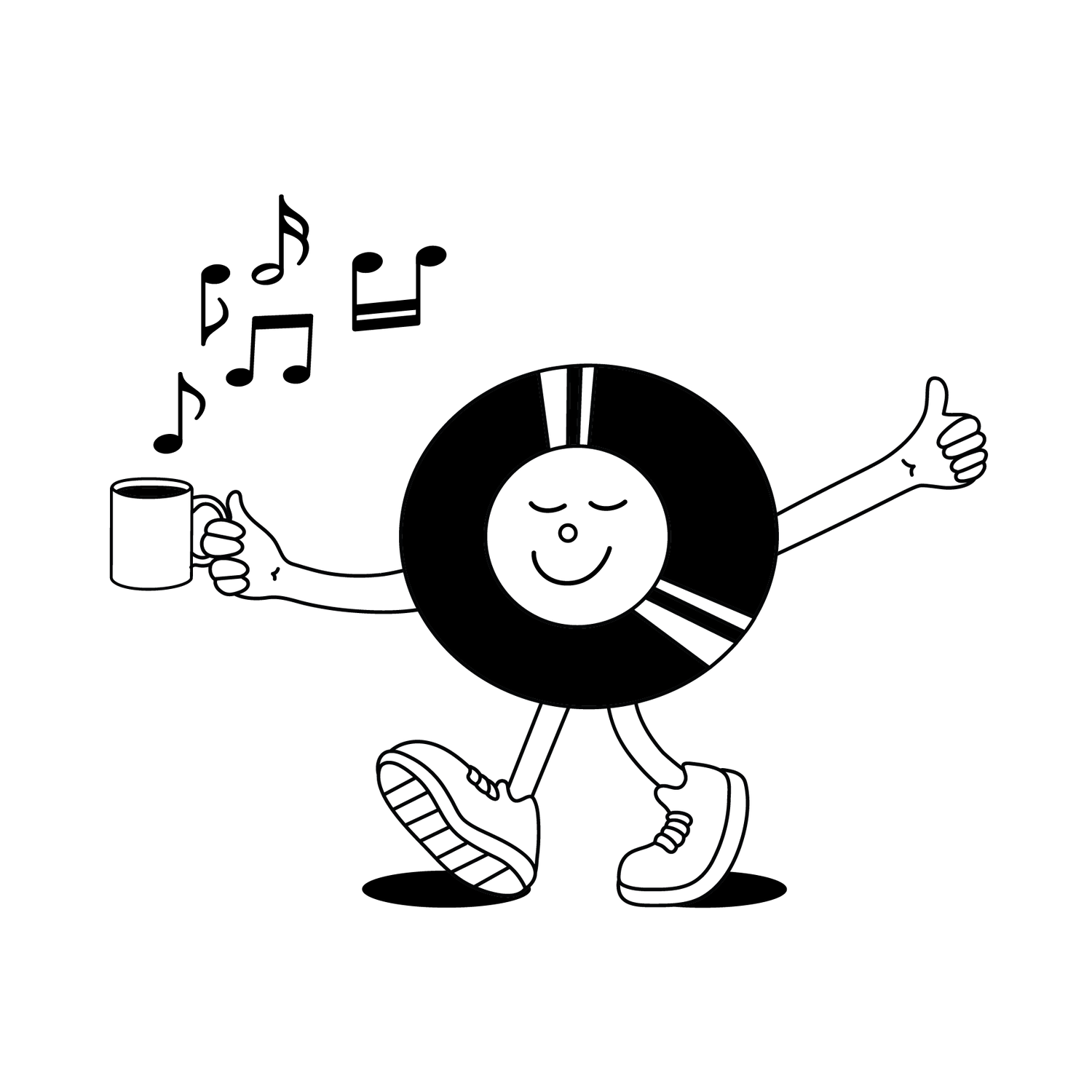 tasting notes
'slow jams' is bold and nutty, with hints of chocolate & caramel. a full-bodied coffee with a rich mouthfeel and long, smooth finish.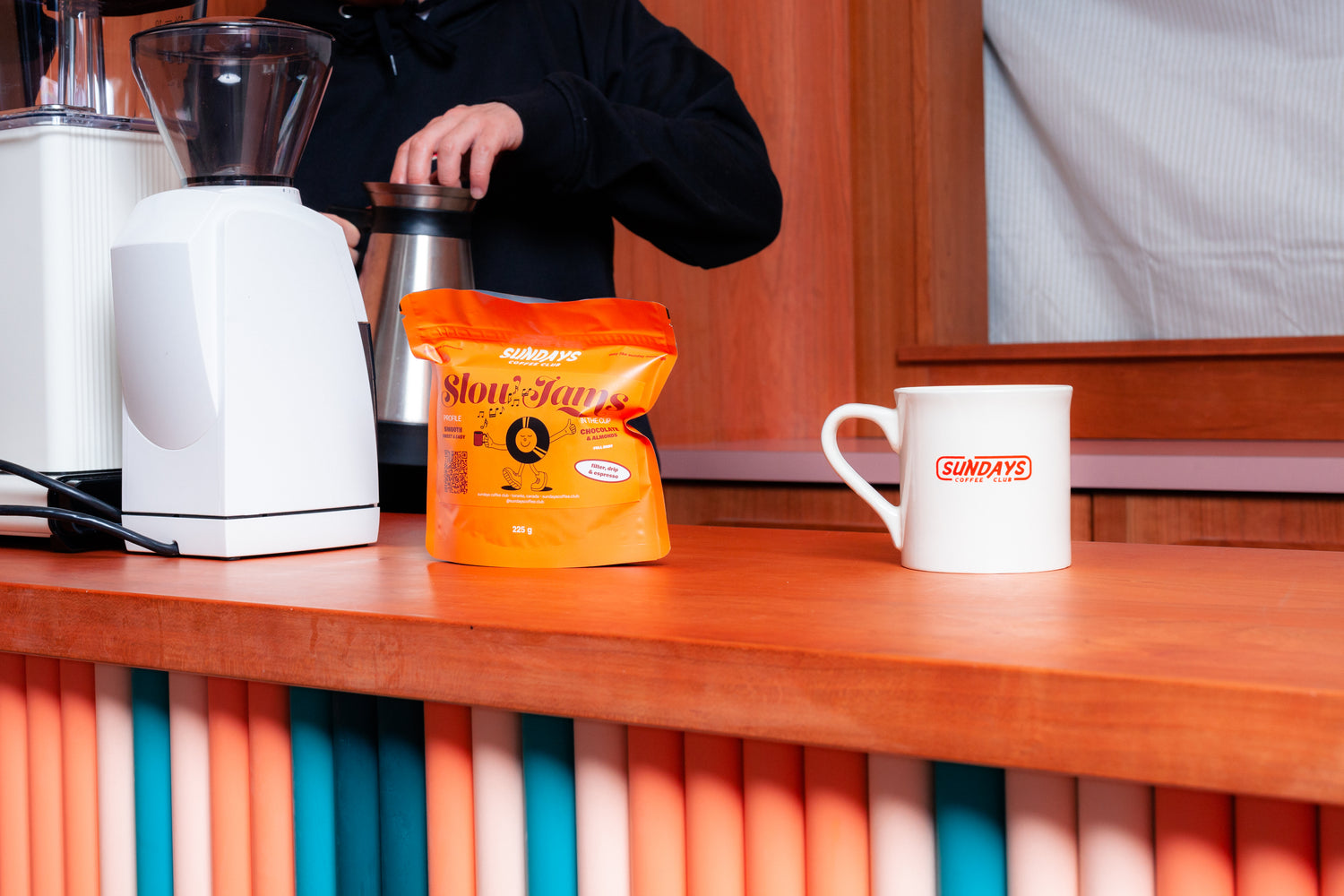 slow jams is perfect for...
those who prefer a more robust and full-bodied coffee, without being overpowering or bitter.
in the cup

bold & nutty, with hints of chocolate, almonds & caramel
our 'slow jams' coffee is sourced from the Alta Mogiana region of Brazil.
coffees from Brazil are renowned for their nutty & chocolatey notes, low acidity and big bodies - making them an excellent entry point into specialty coffees.
certification

Rainforest Alliance (UTZ)
Collapsible content
espresso brew guide

ratio: 1g : 2.1g

coffee: 18g
water: 38g
time: 29 seconds
filter & drip brew guide

ratio: 1g : 16g

coffee: 25g
water: 410g
time: 3 - 3.5 minutes (in v60 or kalita wave dripper)

-

1. Pour hot water into dripper lined with paper filter

2. Put grounds into the dripper and gently shake until evenly distributed

3. During the first pour, make a circle to wet all the grounds and make sure all the coffee is saturated

4. Wait for 30 seconds and pour in circles again, starting in the middle and pouring out
french press brew guide

coffee: 16g
water: 250ml
time: 4 - 6 minutes

-

1. pre-heat the French press

2. add fine grounds to the French press and pour in the hot water as soon as possible

3. wait about 4 minutes

4. after 4 minutes, stir the brew & push down on the plunger

5. let the coffee sit for another 2 minutes. pour & enjoy.